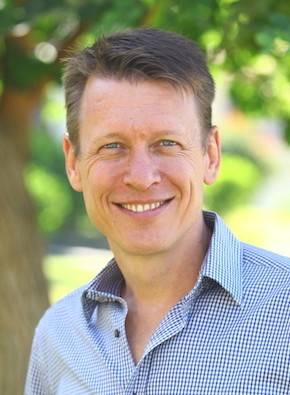 Prof. Dr. Harald Zeiss studierte in Nürnberg Betriebswirtschaft, in Straßburg Politikwissenschaften und erwarb einen MBA in den USA. 2005 wurde er an der wissenschaftlichen Hochschule für Unternehmensführung (WHU) in Vallendar promoviert.
Anschließend wechselte er zum Reiseveranstalter TUI Deutschland und arbeitete dort elf Jahre lang in verschiedenen Verantwortungsbereichen. Von 2010 bis 2016 leitet er das Umwelt- bzw. Nachhaltigkeitsmanagement der TUI Deutschland GmbH.
Zeiss ist seit 2011 Professor an der Hochschule Harz in Wernigerode, mit den Forschungsschwerpunkten Nachhaltigkeit und Internationaler Tourismus. Er gründete 2011 das An-Institut für Nachhaltigen Tourismus (Inatour) mit Sitz in Wernigerode.
Zeiss ist Vorsitzender des Ausschusses Nachhaltigkeit beim Deutschen Reiseverband (DRV), Vorstandsvorsitzender der Nachhaltigkeitsinitiative Futouris e.V. und stellv. Direktor des Instituts für Tourismusforschung der Hochschule Harz (ITF).
Vita in English
Prof. Dr. Harald Zeiss studied business administration in Nuremberg (Germany), political science in Strasbourg (France) and acquired an MBA in Athens, GA (USA). In 2005, he received his doctorate from the WHU in Vallendar (Germany).
After his studies, Zeiss started his working career in 2005 with the tour operator TUI Deutschland. From 2010 to 2016, he was head of the environmental and sustainability management of TUI Deutschland GmbH.
Since 2011, Zeiss is a tenure professor at the Harz University of Applied Sciences in Wernigerode, teaching sustainability and international tourism. In 2011, he founded the Institute for Sustainable Tourism (Inatour), also based in Wernigerode.
Zeiss is Chairman of the Sustainability Committee of the German Travel Association (DRV), Chairman of the Board of the Sustainability Initiative Futouris e.V. and Deputy Director of the Institute for Tourism Research at Harz University (ITF).
Beruflicher Werdegang
Seit 2012 Geschäftsführer des Institut für nachhaltigen Tourismus GmbH, Wernigerode
Seit 2011 Professor an der Hochschule Harz für Tourismusmanagement/BWL, Forschungsschwerpunkte: Nachhaltigkeit & Internationaler Tourismus, Wernigerode
2010 – 2016 Leiter Nachhaltigkeitsmanagement der TUI Deutschland GmbH, Hannover
2005 – 2010 Führungspositionen bei der TUI Deutschland GmbH, Hannover
TUI – Kundenservice
Produktentwicklung und Hotelmanagement
Qualitäts- und Umweltmanagement
2003 – 2005 Assistent des Rektors und Promotion über deutsche Management Holdings, Wissenschaftliche Hochschule für Unternehmensführung (WHU), Vallendar
2002 – 2003 Strategieberater, Q_Perior AG, München
2001 Diplom-Kaufmann, Friedrich-Alexander-Universität, Nürnberg
2000 Master of Business Administration, Terry College of Business, University of Georgia, USA
1998 Doppeldiplom Internationales Recht und Politikwissenschaften
Institut d'Etudes Politiques, Frankreich
Ämter
Vorsitzender des Nachhaltigkeitsausschuss des deutschen ReiseVerbands (DRV)
Vorstandsvorsitzender der Nachhaltigkeitsinitiative der Tourismuswirtschaft (Futouris e.V.)
Stellv. Direktor des Instituts für Tourismusforschung der Hochschule Harz (ITF)
Studiendekan des Fachbereichs Wirtschaftswissenschaften an der Hochschule Harz
Vorsitzender des Umweltbeirats des Tourismusverbandes Sachsen-Anhalt (LTV)